Atlas 7440 Combination Cam Lock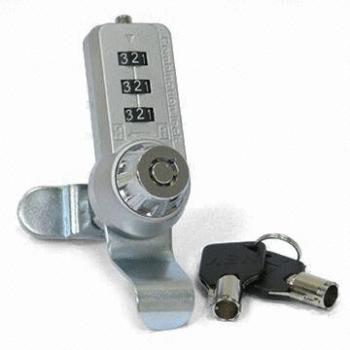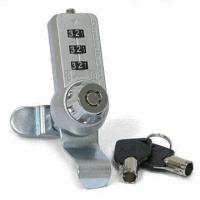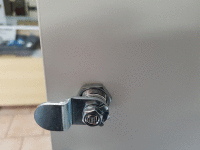 Atlas 7440 Combination Cam Lock
The 7440 Combination Cam Lock is the perfect choice for a keyless combination cam lock that requires no wiring or batteries.
Will retrofit standard key operated cam locks used on Australian office furniture and lockers.
Supplied with 2 copies of override key that can not only open the lock, but can quickly decipher any lost codes, once the key is turned simply roll the dials until they stop on the last code number used. This allows the lock to be used over and over even if a code is forgotten.
Users easily set their own combination simply push the button on top and dial up your chosen code, its as easy as that.
Features:
Up to 1,000 possible codes
Supplied with 2 copies of secure tubular override keys
Override key will find lost codes
Supplied with finger pull
Will retrofit standard keyed cam locks
Dual access combination and key
Secure metal construction
Can be installed vertically or horizontally
Reliable mechanical combination that requires no batteries or wiring
Can be fitted to cabinets, drawers, lockers and office furniture
Dimensions:
25mm threaded body length, will fit on steel or timber doors up to 21mm thick
Combination lock body width 30mm, height 75mm
ESTIMATE SHIPPING