Key Cutting Starter Kit 4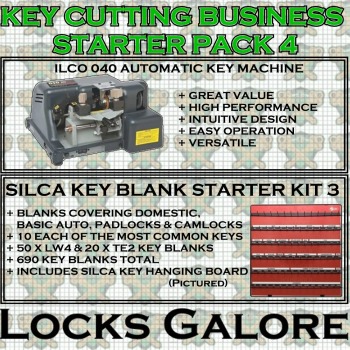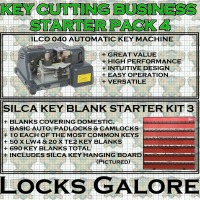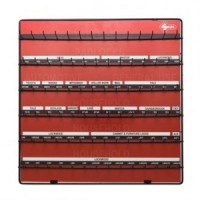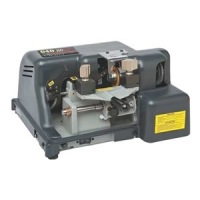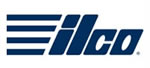 ILCO 040 HD Fully Automatic Key Machine
The Ilco 040 provides you with Fully Automatic hands free key cutting! Just load the keys and the 040 automatically does the work.
The 040 HD is a versatile, easy to use automatic machine that can be used manually when best suited for the application. The Super Jaw 3, Four-Position vise jaws can be set four different ways to hold virtually any key.
The offset carriage on the Ilco 040 Automatic Key Machine allows for gauging keys from the tips where necessary.
Features Include:
Dual function (Automatic or Manual) provides the freedom to select the type of action best suited for the application
Super Jaw 3, "secure grip", four-position vise jaws; securely clamps most residential, padlock, or automotive keys without the need for adapters, including double-sided types
Accommodates large bow and long blade keys
Permanently lubricated cutter spindle shaft ball bearings normally found on more expensive models
Hardened carriage shaft and cutter spindle provide extended service life
Fast spindle speed provides smoother cuts
Dial type depth adjustment system greatly simplifies calibration and improves accuracy
Titanium coated cutter; made from quality, hardened tool steel
Built in circuit breaker protection
"Soft Touch" deburring brush
SILCA KEY BLANK STARTER KIT 3 INCLUDES KEYBOARD AND WIRE KEY HANGING FRAME
This kits comes with 10 of each key blanks of the most useful profiles across both domestic and automotive ranges. As well as 50 LW4 blanks and 20 TE2 blanks.
690 key blanks in total.
Covers domestic, basic automotive, padlock and camlock keys.
Includes key backing board and wire hanging frame.
Great starter kit for locksmiths, keycutters, shoe repairers and others wishing to offer a basic key cutting service for popular keys.
Starter kit 3 contents: (contents may change on future trends)
Blank Qty Blank Qty
SLW4 50 SAB2 10
SAB50 10 SLW5UDB 10
SAB51 10 SLW5UGR 10
SAB52 10 SLW5UPU 10
SAB53 10 SLW5URE 10
SAB54 10 SMIT11R 10
SAB91 10 SMIT8 10
SAUS1 10 SMS1 10
SCB34R 10 SMS10 10
SCB44R 10 SMS2 10
SDAT13 10 SMS6 10
SDX1 10 SNSN14 10
SFID1 10 SPZ1 10
SKS1 10 SRD2 10
SLF24 10 SSH3 10
SLF25 10 SSH5 10
SLF27 10 STE2 20
SLF31R 10 STE3 10
SLF37 10 STOY38R 10
SLF43R 10 STOY43 10
SLW13 10 SVI080 10
SLW21R 10 SVI084 10
SLW3 10 SVI086 10
SLW4R 10 SWC1 10
SLW4UDB 10 SWC2 10
SLW4UGR 10 SYA1E 10
SLW4ULE 10 SYA3 10
SLW4UOR 10 SYA4 10
SLW4UPI 10 SYA5 10
SLW4UPU 10 SYA7 10
SLW4URE 10 SYA8 10
SLW4UTU 10 SLW5 10 SVI085 10
ESTIMATE SHIPPING
Accessories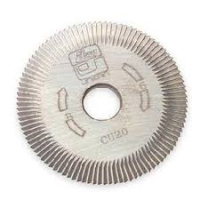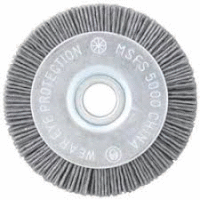 Related Products