50 x Combination Cam locks with Key Override LG904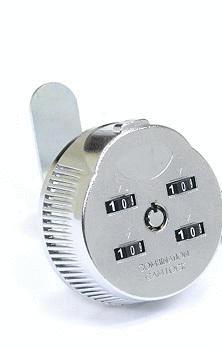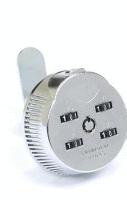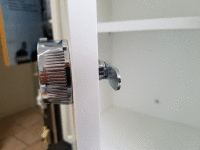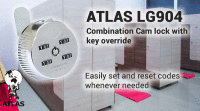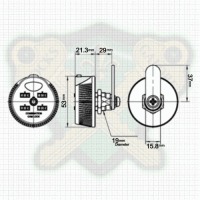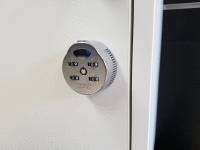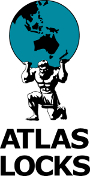 50 x Atlas LG904 Combination Cam locks 29mm with Key Override supplied with 2 managers override keys.
Atlas LG904 Combination Camlock with Key Override has a 29mm body length, 4 wheel combination dial allows you to easily set and reset codes whenever needed, fully mechanical no batteries required.
Great choice for cabinetmakers on lockers where a reliable low cost combination lock is required with easy code change and managers key override.
Retrofits in place of a standard keyed camlock, ideal for schools and clubs as the management override key will open and easily retrieve a lost code so as the lock can be reused.
Features:
Set your own combination easily by pressing the button on top of the lock, and dialing in a 4 digit code, release the button the code is now set.
Retrofits in place of a standard keyed camlock
Increased security with a 4 wheel combination code
Mangers key override opens and deciphers the existing code on the lock
Changeable 4 wheel combination code, with 10,000 combination codes
Zinc alloy housing and barrel
Ideal for schools, institutions, sporting clubs
Can be used on cabinet doors up to 22mm thick
Cam is 37mm long measured from centre of fixing bolt to tip of the end of cam
50 of the Atlas LG904 locks supplied with 2 of the managers override keys.
ESTIMATE SHIPPING
Accessories