Quick Exit Gate Lock with Digital Access SBQEDGLR02 Right Handed Gates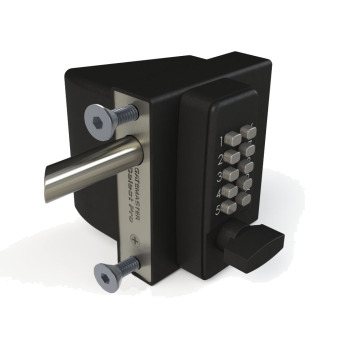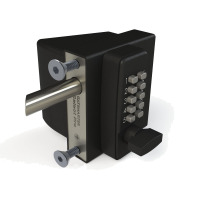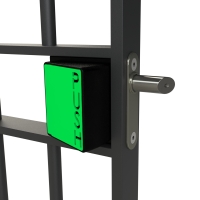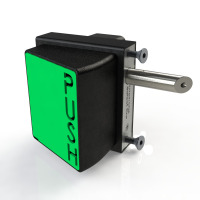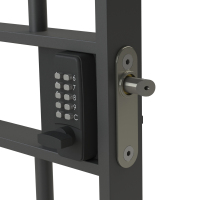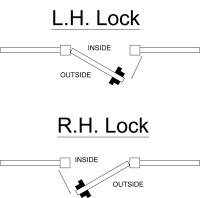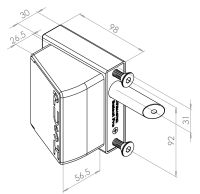 GATEMASTER DIGITAL QUICK EXIT GATELOCK SBQEDGLR02 RIGHT HANDED
No welding required easy to install by simply drilling 3 holes in the gate frame and using the fixing bolts supplied.
Digital gate locks are a convenient method of locking a gate as no keys are required to open it.
This quick exit gate lock is designed to allow rapid exits through gates. Designed specifically for metal gates, the unit is simple to install yet robust. Entry from the outside is via a push button keypad. The unit will automatically latch shut when the gate is closed.
SBQEDGLR02 – for 40-60mm box tube gate frame size

Right handed, see handing table for correct model​​

Stainless steel 16mm latchbolt which springs 22mm into the gate post

Supplied with bolt guide plate and gate post strike plate
Latchbolt is adjustable in length for precise fitting on site
Quick exit/key access or quick exit digital lock combinations available
Security shroud available to prevent access to the pad from the outside
PRODUCT CODE
SBQEDGLR02 – 40-60mm gate frame, right hand
ESTIMATE SHIPPING
Accessories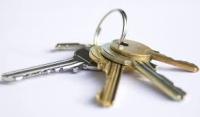 Qty: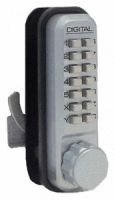 The Lockey 2500 Digital sliding door lock, provides keyless entry for sliding doors and sliding gates. No batteries or wiring and easy installation.
Buy 1 or more for $275.00 ea
Buy 5 or more for $261.25 ea
Qty: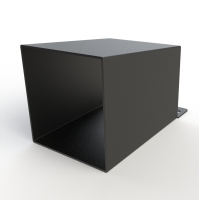 This security shroud is designed to prevent access from the outside of the gate, meaning that intruders cannot reach round and operate the lock. No fixings are required, simply bolt the shroud on in front of the lock.
Qty:
Related Products