570 Oval Cylinder Polished Brass Finish Keyed to Differ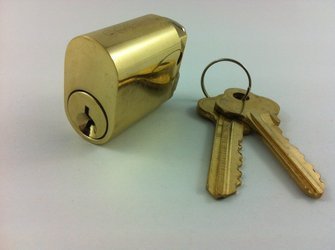 570 Oval Cylinder Polished Brass Finish Keyed to Differ
570 Oval Cylinder suitable for use with Lockwood Mortice Locks.
With these cylinders it is now possible and easy to rekey your own commercial property, just swap the cylinders over at a fraction of the cost of getting your old lock cylinders rekeyed.
Supplied keyed to differ.
Features and Functions:
6 pin oval cylinder.
suits most oval cylinder mortice locks.
Locksmith grade cylinders suitable for rekeying, masterkeying or restricted keys.
supplied in polished brass finish.
supplied with 2 keys per cylinder.
ESTIMATE SHIPPING
Accessories