Carbine Doncaster PD7062KN-L1 Vestibule Knob/Leverset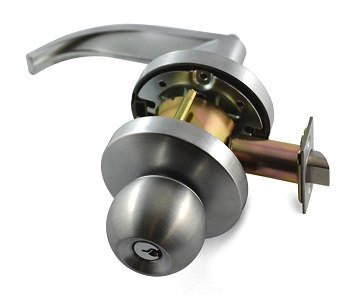 Carbine Doncaster PD7062KN-L1 Vestibule Knob/Leverset
Carbine Doncaster Vestibule lock is a commercial grade leverset that has a large 85mm rose which can cover over larger holes from previously fitted locks on your door.
L1 lever design compliant with BCA codes and AS1428
Suitable for doors from 35mm to 50mm thick.
Fire rated for 4 hours to Tyco specifications.
Features include:
Outside: opened by key only. The outside knob always remains rigid
Inside: opened by lever at all times.
Fire rated for 4 hours to Tyco specifications
Cylindrical fixing
Suits Silca LW5 profile
Cylinder is a 6 pin PD style brass cylinder
Supplied standard with a 70mm backset, 60mm available upon request and an extension tube to extend to 127mm is available
Square shaped lever handles with a strong lever return spring
85mm wide rose with two locating fixing holes to prevent the leverset from spinning
Suitable for doors 35mm - 50mm in thickness extension kit is provided to make it suit the 50mm
Concealed fixing
Stainless steel latch bolt with a 12mm projection
Finish: Satin Chrome
Super Heavy Duty Commercial Vestibule Leverset
ESTIMATE SHIPPING
Accessories

Would you like to get this lock keyed to the same key as other locks you are purchasing on this order. ALL LOCKS WITH THIS OPTION IN ACCESSORIES CAN BE KEYED ALIKE!
Qty: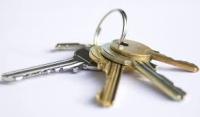 Qty:
Ryobi 2550 series is a versatile commercial door closer. Suitable for doors upto 80kg in weight.
Qty: