Lockable T Handle for Toolboxes and Canopies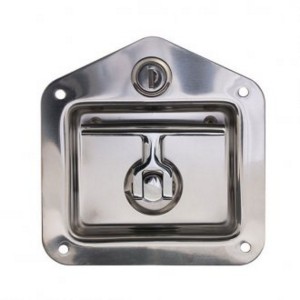 BDS Lockable Toolbox T Handle
Adjustable cam distance 32mm to 45mm
Supplied with 2 keys.

This heavy duty stainless steel flush locking panel lock with drop "T" handle is the perfect way to secure large toolboxes and other type of cabinets.
This popular design is used by many vehicle accessory, canopy and caravan manufacturers in order to secure luggage compartments tool cabinets, etc.
Size Material Depth (Thickness)
124 mm x 121 mm Stainless steel 65 mm
Gasket not sold with lock, available from accessories below.
ESTIMATE SHIPPING
Accessories

BDS rubber gasket to suits BDS range of folding "T" handle locks.
Qty: