Lockwood Cam Lock 670-20SC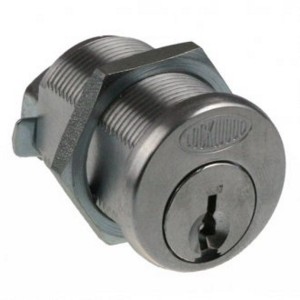 Lockwood Cam Lock 670-20SC
The Lockwood 670 is a high quality cam lock, using the traditional Lockwood pin-tumbler cylinder mechanism.
It features 90 degree rotation of the barrel, with key withdrawal in the vertical position only.
Features
Commercial grade cam lock.
27mm body length.
Hole diameter 22mm.
Silca LW4 keyway.
Compatible with most inline restricted keying systems.
Supplied less cam.
Cams are available separately.
Supplied keyed to differ.
Finished in satin chrome.
ESTIMATE SHIPPING