7440 Combination Cam Lock Black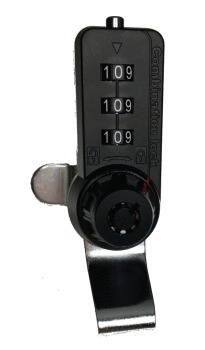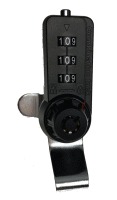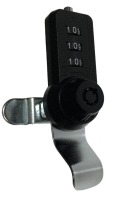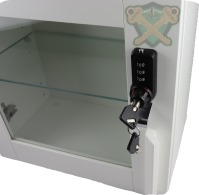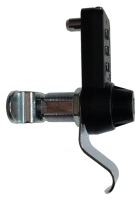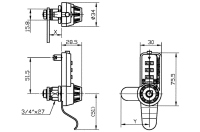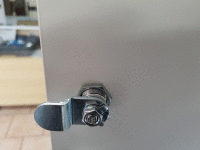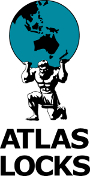 7440 Black Combination Cam Lock Atlas
The 7440 Black Combination Cam Lock is the perfect choice for a reliable keyless combination cam lock that requires no wiring or batteries.
Will retrofit standard key operated cam locks used on Australian office furniture and lockers.
Supplied with 2 copies of override key that can open the lock, and also can quickly decipher any lost codes, once the key is turned simply roll the dials until they stop on the last code numbers used. This allows the lock to be used over and over, even if a code is forgotten.
Users easily set their own combination simply push the button on top and dial up your chosen code, its as easy as that.
Features:
This product is same as the ultra Combi cam 7440 Combination cam lock.
Up to 1,000 possible codes
Supplied with 2 copies of secure tubular override keys
Override key will find lost codes
Atractive Matt Black finish
Supplied with finger pull
Will retrofit standard keyed cam locks
Dual access combination and key
Secure metal construction
Can be installed vertically or horizontally
25mm threaded body length, will fit on steel or timber doors up to 21mm thick
Stepped cam is 33mm long measured from centre of fixing bolt to tip of the cam with a 5mm high step
Non handed, the cam can throw to the left or right to do the locking.
Reliable mechanical combination that requires no batteries or wiring
Can be fitted to cabinets, drawers, school and gym lockers and office furniture
Also available for trade and OEM Cabinet and locker producers a 7440 combination cam lock with Master Key Override
Contact us for details PH: 1300 913 481 Email: sales@locksgalore.com.au
Dimensions:
25mm threaded body length, will fit on steel or timber doors up to 21mm thick
Combination lock body width 30mm, height 75mm
ESTIMATE SHIPPING
Accessories