Borg Digital Marine Grade Pro Black BLACK 4401 ECP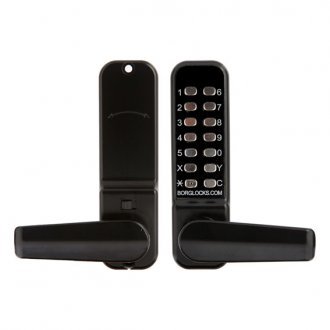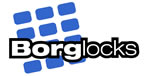 Borg Digital Lock Marine Grade Pro Black 4401 Lever/Lever ECP
The Marine Pro Series range of products has been developed specifically for marine applications.
Manufactured to the highest standards using 316 stainless steel for internal components.
The Marine Pro Grade series has undergone extensive testing to ensure that the coding chamber is resistant to salt water corrosion.
Combined with the new matt black Marine Pro grade finish giving the series even more protection against harsh environments.
Now with on-door Easi-Code Pro code changing.
Features:
Fully mechanical Marine Pro grade digital lock.
60 mm anti-thrust stainless steel tubular latch.
Holdback function (can be removed if not required).
316 grade stainless steel internal components.
New matt black Marine grade finish.
Fully reversible.
Easi-Code Pro code changing procedure.
Suits doors from 35-80 mm thick.
More than 4000 codes to choose from.
Supplied with code change block pin
for deactivating external code change procedure (optional).
Designed for light to medium usage areas.
Saltwater tested.
Suitable for external use.
Available in black only.
ESTIMATE SHIPPING