Carbine 4062/6062 Combination - Vestibule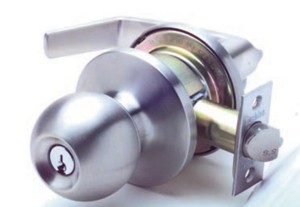 The Carbine range of combination 4000 locksets and 6000 lever sets provides the convenience of a knobset on the outside and the functionality of a leverset on the inside. It is a quality alternative at an economical price.
Features include:
tiebolt fixing
rose diameter of 75mm
backset adjustable 60mm - 70mm
fire rated
stainless steel latchbolt
suits doors with a thickness of 35mm - 45mm
Keys supplied - 2.
Finishes available
Satin Chrome
Outside function: opened by key only. Outside knob remains rigid.
Inside function: opened by lever handle at all times.
* Would you like to order your locks keyed alike or masterkeyed. Please see our Special Keying section for details.
ESTIMATE SHIPPING
Accessories

Would you like to get this lock keyed to the same key as other locks you are purchasing on this order. ALL LOCKS WITH THIS OPTION IN ACCESSORIES CAN BE KEYED ALIKE!
Related Products