Lockey 2835 Digital Lockset Black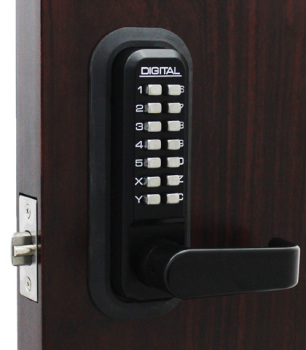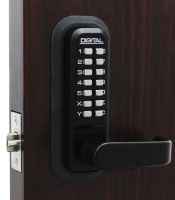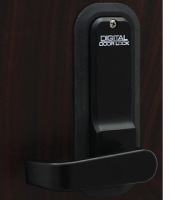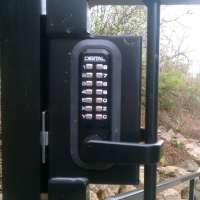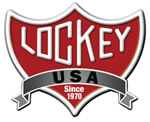 Lockey 2835 Digital Lockset Marine Grade- Black Finish
Lockey 2835 Keyless Mechanical Digital Door Lock is a mechanical keyless door lock that does not require wires, batteries or electricity. This lock has a lever handle on the outside and inside and is ADA Compliant.
The Lockey 2835 can be set to remain unlocked with the passage function or can be set to lock everytime the door closes. When set to passage function this will allow the spring latch to move in and out freely to open the door without a code. This allows the lock to be set to easily open without a code if you have a party with lots of guests, or tradesman onsite, so need to hand out your locks code, and then set it back to be a digital lock again easily from the keypad.
This lock is perfect to replace your current door knob or for brand new doors. These locks provide hassle free keyless security, are easy to install and use on Left or Right handed doors, and fit most doors.
Combination can be 2-7 digits in length with tumblers provided.
This lock has a black finish.
USES:
Residential Entry Doors
Gates
Interior Doors
Closets
Storage Rooms
FEATURES:
Lever handle inside and outside
Optional Passage Function
Medium duty lever handle lock
Easy Installation
Changeable combination
For right or left hand doors / changeable handing
Single or double combination available
60mm backset deadlocking spring latch
Code change as often as required
Covers 54mm hole in doors from existing locks
Mechanical Reliability
Will fit onto doors or gates up to 50mm thick,

or with optional extension kit available in accessories below up to 125mm thick
DIMENSIONS:
Keypad height 140mm
Keypad width 42mm (boot seals are 63mm wide)
Lock prodtrudes from outer door face by 58mm with boot seal
60mm backset
External keypad for entry.
Internal lever handle only, always free to exit.
First video shows how to install the Lockey 2835 lock
ESTIMATE SHIPPING
Accessories
Related Products