Lockwood 303 Single Cylinder Deadlock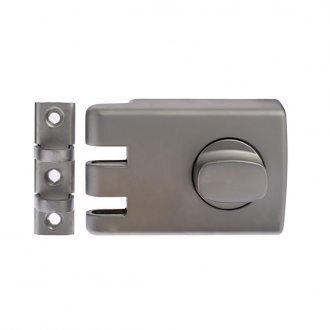 Lockwood 303 Single Cylinder Deadlocks are ideal for both domestic and commercial applications. It is suitable for both hinged and sliding doors. Features of this deadlock include:
Has a positive deadlocking action
Outside function opened by key
Inside function opened by turnknob from inside
Lockbolt made of solid steel and solid steel strike
Supplied boxed with all mounting hardware and instructions.
Keys supplied - 2.
Finish:Satin Chrome
* Would you like to order your locks keyed alike or masterkeyed. Please see our Special Keying section for details.
ESTIMATE SHIPPING
Accessories

Would you like to get this lock keyed to the same key as other locks you are purchasing on this order. ALL LOCKS WITH THIS OPTION IN ACCESSORIES CAN BE KEYED ALIKE!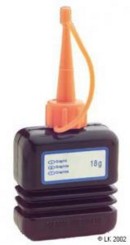 Graphite powder for lubrication of lock cylinders
Qty:
Related Products