50 x Round Face Cam locks 11mm Masterkeyed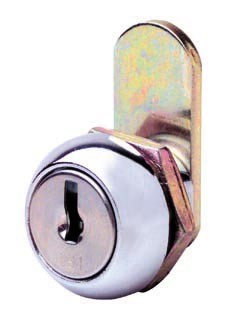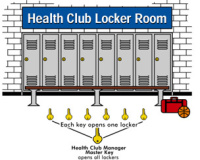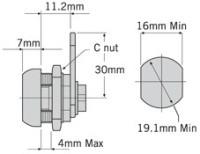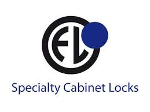 Masterkeyed set of 50 Round Face Camlocks 11mm
The 11mm cam locks are primarily used for sheetmetal manufacturing such as letterboxes and in some cases acrylic fabrication. These cam locks come with a hexagon nut for installation.
Ideal for fit outs in metal lockers etc. with mangement key control obtained with the masterkeys
Features:
set of 50 round face 11mm cam locks and 2 masterkeys
round face with a body length of 11mm
threaded diameter 19mm & 16mm across the flats
11mm cam locks are nut fixed
supplied standard with 90 degree movement (12-3 o'clock). For 180 degrees or anti-clockwise remove or reposition internal quadrant
cam locks are supplied with 27mm straight cam fitted
chrome plated finish
keyed to differ (all locks on different key)
supplied with 2 copies of the masterkey that will open all locks in this set.
ESTIMATE SHIPPING
Accessories